It's been a hot minute since I've written anything, but I'm aiming to bring it back.
I'm still convinced reading is one of God's greatest gifts. Books are just so dang good. I started sharing the books I read each year back in 2016, and here in 2017.
Here are the books I read in 2018. I was down a little bit on reading this time due to an entire house remodel (so so glad that's over) but hoping to ramp it up this year.
Also, for anyone who loves reading as much as I do (next to photo management stuff this is the thing people ask me the most–book recommendations), I started an Instagram account dedicated solely to books I feel worthy to pass along to others.
You can find it on Instagram: @lindsayrossbookclub
On to the books.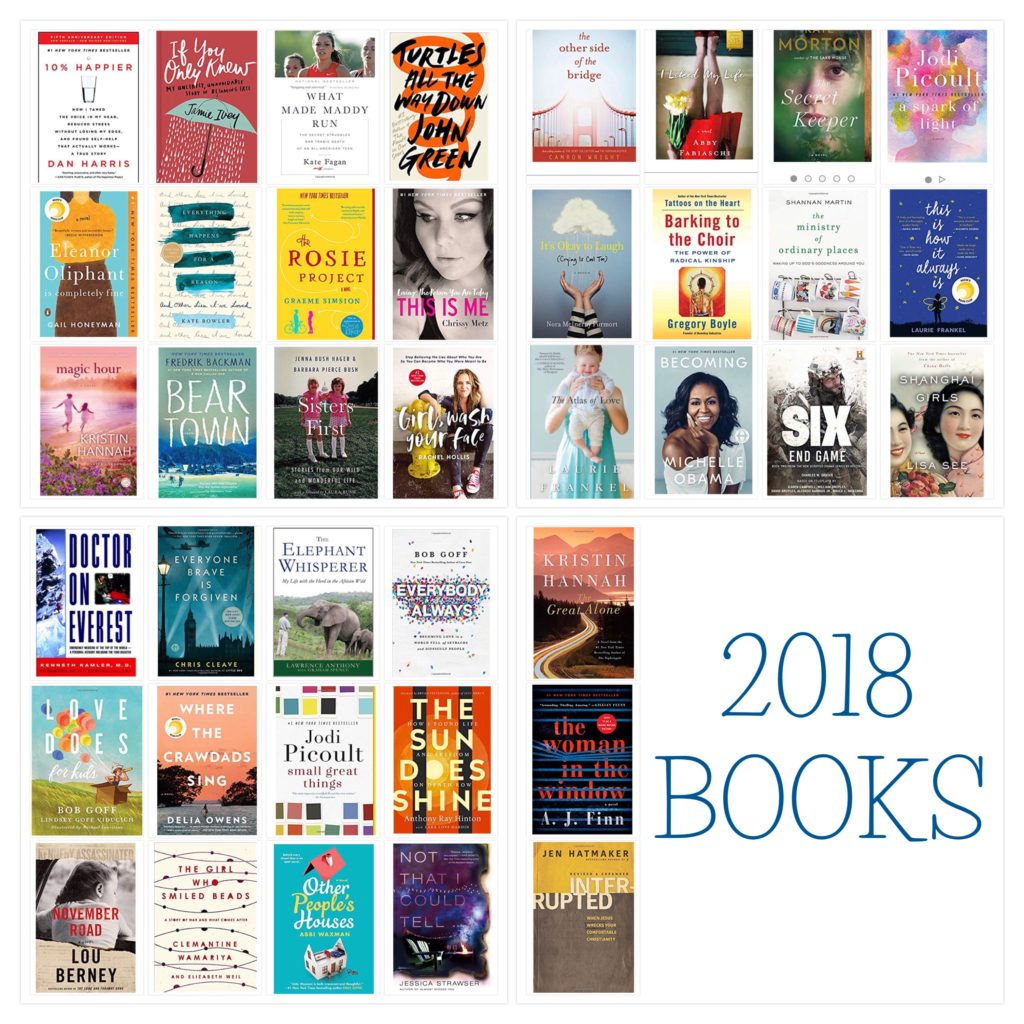 My top 5 in no particular order.
Love Does for Kids. If you have kids, get this book and read it WITH them. We read a few chapters each night and my kids loooooved it. The stories are engaging and so so good. Perfect message for the world we live in.
Eleanor Oliphant is Completely Fine. This isn't in the genre of books I normally read, and I can't even put my finger on why, but I loved loved loved this book. The writing was incredible and the story was compelling. I didn't want it to end. So good.
Becoming. Politics aside, I loved the behind-the-scenes look at the Obama family and how the ended up in the White house. My criteria for a good memoir is how I feel about the person at the end and I loved Michelle Obama by the end.
This is How it Always is. This book. Wow. I read it fast and I couldn't stop thinking about it. Some people may be turned off by the topic, but it gave me an entirely new perspective on a difficult subject. Thought provoking and painful and the writing was some of the best I've ever read.
The Sun Does Shine. This guy was wrongfully imprisoned and on death row for THIRTY YEARS. Thirty years in prison for something he didn't do. I was gutted for him and amazed at his never give up spirit.
These are just the ones I'd start with. So many great books! Happy reading.