The past few years I've really upped my game in the reading department.  The most common question I get about that is "how do you have time to read?".  I don't have more time than any other crazy busy person out there, I just make time.  Reading matters to me.
Life the past few years has felt harder for a variety of reasons.  And I realized instead of being an emotional eater, I'm an emotional reader :).  So instead of stuffing my face with breadsticks or donuts, I just read a book.  Oddly enough, I like to read pretty heavy stuff.  I'm a huge fan of a memoir or a historical novel with some deep, heavy topics.
Anyway, here's the books I read in 2017.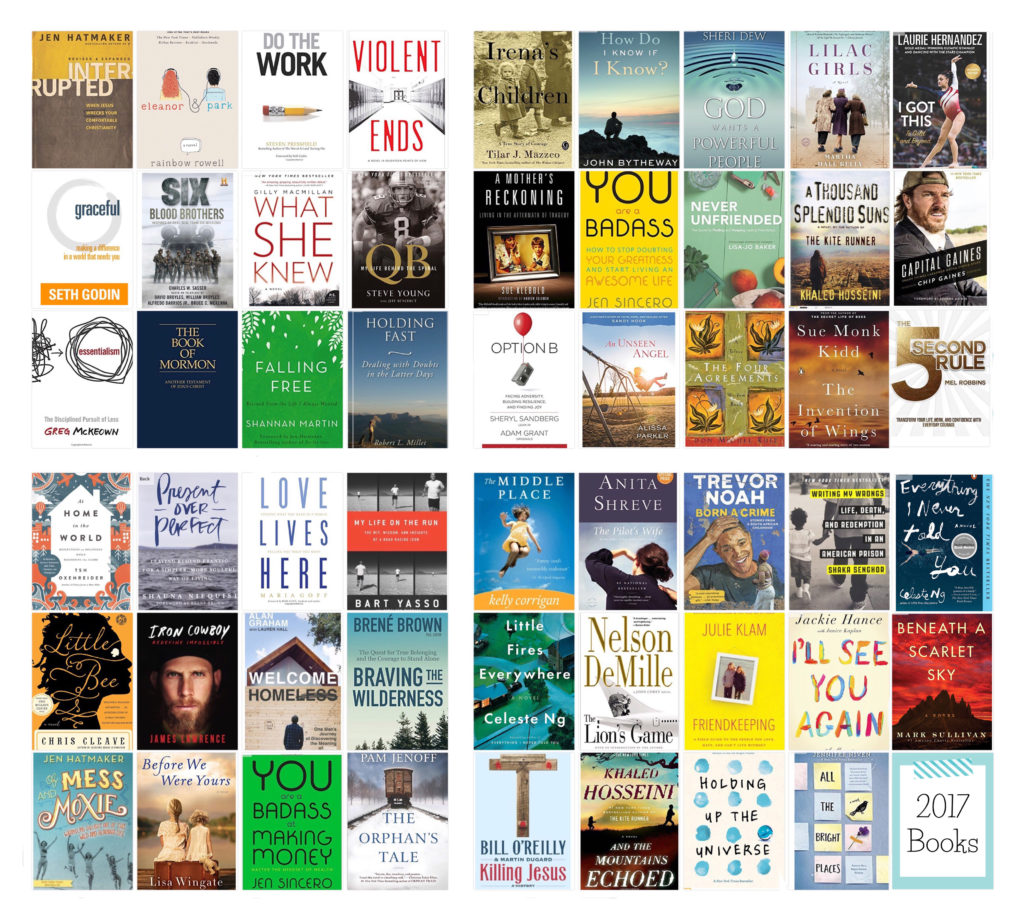 I read a lot of reeeeeeally good books this year so it's hard to narrow it down to my very favorites.  But here are some worth singling out (also please note I take no responsibility for language in any of these books–I can't remember which ones have stronger language and which ones don't–sorry.  I'm able to look past some language if I think the message of the book adds value to my life.  Take that for whatever it's worth).
I could go on and on with books I've loved, but this is at least a starting point of books worth reading.
You can see the books I read in 2016 and some of my favorites in this post.
I also share books I've read on Instagram if you want to follow me there (@ltross)!
If you have a book you've read and loved, let me know.  I'm always looking for good books!
{Post contains affiliate links}