If you've been around here much, you know by now my heart bleeds for the homeless.  I don't care what someone did or didn't do to become homeless.  No one should be without a home.  No one.
Last year I took a tour of our local homeless shelter (so interesting and I learned SO much–especially about the families that live in the shelter).
And I've written about the period of time my own brother was homeless (and whether or not we should give money to people begging on the streets).
And I've done clothing drives for the homeless shelter in the past.
It's my husbands 40th birthday this week and my birthday at the end of the week as well.  And it's Thanksgiving.  So for birthday/Thanksgiving week, we thought it would be the perfect time to do another drive for the Homeless shelter.  Best birthday gift anyone could give me.
I would LOVE LOVE LOVE if any of you would be willing to participate.  If you don't live by me, I would so appreciate if you take things to your local homeless shelter and e-mail me to let me know or leave a comment (most shelters have a list of things most needed on their website).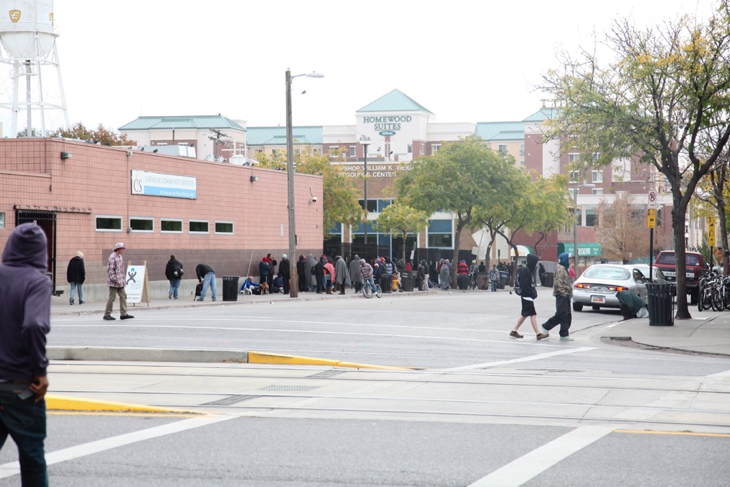 Here's what we're looking for specifically (but we'll take just about anything)–these are the current URGENT needs at the Road Home in Salt Lake City and Midvale, Utah:
Pillows (new)
Towels
Coats & Jackets (all sizes)
Jeans & Warm clothing (all sizes)
Boots & Shoes (all sizes)
Socks (all sizes)
Underwear (new, all sizes)
Blankets (twin, full, & queen)
Diapers (sizes 3-5)
Baby Bottles & Formula
Please make sure anything you donate is in GOOD condition.  It doesn't have to be new, just make sure it's still wearable and something people could use.
The Road Home also has a program called "Candy Cane Corner" that is stocked full of NEW things so parents can "shop" for their kids for Christmas.  This is a list of things they need for Candy Cane Corner:  Click this link for the list.  If you donate new things for the Candy Cane Corner, please put a note on the outside of your bag so I know that's what it's for.  This would be a good opportunity to take your kids to the store and have them pick out a few new things to donate to the homeless shelter kids.  When I took a tour last year, there were 50 families and close to 200 kids living in the shelter.  I can't.even.imagine.
We will be taking donations starting today, November 21st until Monday, November 30th.  We'll be taking the things to the homeless shelter with our kids on December 1st to participate in the Worldwide Day of service (all the details in the video below):

If you know where I live, you can drop your donations on my porch.  If you don't live by me, please consider donating to your local homeless shelter.
Most of the people living at the shelter are NOT the people you see on the side of the road begging for money.  Many of them have had incredibly difficult lives filled with circumstances and decisions I wouldn't wish on anyone.  My guess is most people reading this have things in their home they aren't using.  Clothes they've outgrown.  Towels and blankets that collect dust in our closets.  Toys our kids no longer care about.
Will you please take 30-60 minutes sometime this week and go through your home, pull out anything you can spare, and donate it to those who don't have a home?  Or take a quick trip to the store and buy a few new things that would make an incredible difference in someone's life?  Or a monetary donation would be a great as well (you can give the money to me or pay online).  It would mean a lot to me.  It will mean even more to them.  Everyone wins.
I'll leave you with one of my favorite quotes and one I think of often by my girl, Jen Hatmaker:
"It's almost like Jesus meant what He said. When you're desperate, usually the best news you can receive is food, water, shelter. These provisions communicate God's presence infinitely more than a tract or Christian performance in the local park. They convey, "God loves you so dearly, He sent people to your rescue."
I guess that's why "love people" is the second command next to "love God." And since God's reputation is hopelessly linked to His followers' behavior, I suspect He wouldn't be stuck with his current rap if we spent our time loving others and stocking their cabinets." Jen Hatmaker